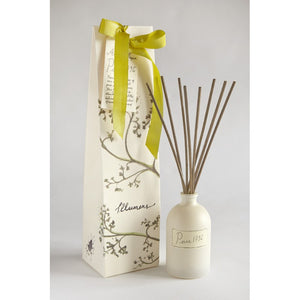 Bring aroma into your home with these beautiful taper diffusers, a highly effective way to impart fragrance and style into any room.
Simply put the wooden tapers into the oil bottle and allow the fragrance oil to rise up the reeds by capillary action, and evaporate into the room. Turn the sticks every now and again for more fragrance.
The taper diffusers last around twelve weeks in constant use.